Zhejiang Dongpeng Ship Building And Repairing Co.,Ltd.
Add: DAAO DOCK,LIUHENG TOWN,PUTUO DISTRICT,ZHOUSHAN CITY,ZHEJIANG PROVINCE,316131,P.R.CHINA
Tel:0580—6080288 6082320
Fax:0580—6084771
Mob:(0)13906806366
Postcode:316131
Name: Mr Pengfei Le
Mail:zjdps@126.com
Web:www.zjdps.cn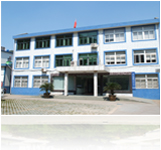 Location : Liuheng island, Zhoushan city, Zhejiang province, China.
Staff: 150 persons as officers, and 800persons as workers.
Area: 60300 SQM totally, 4300 SQM as office area, 56000SQM as working area
Dry Dock: L 90.0 m / B 13.2 m, one unit.
Slipway: Two units, one is for 30,000 DWT maximum, another is for 16,000 DWT maximum.
Establishment: In1954 ....More>>